10 Genius Ideas for Using QR Codes
10 Genius Ideas for Using QR Codes
Quick Response (QR) codes help businesses connect with customers (and they aren't new). But since the start of the pandemic, QR codes rose to the occasion on a worldwide basis and continue to provide contactless restaurant menus, support contact tracing, and deliver product information to customers. 
Those are just a handful of interesting uses for QR codes, but there are many more. We've collected a list of ten ingenious and innovative uses for QR codes that make life easier for your business.  
What Are QR Codes?
A QR code is a type of barcode. They're composed of black and white squares arranged in a grid on a white background. A QR code holds much more data than a standard barcode allowing them to open a URL, add a contact to your address book, or even launch an app. Camera-based scanners can make sense of these codes and reveal their hidden hyperlink.
Although QR codes have existed for over 20 years, they hit their stride at the start of the pandemic. During that time, they enabled contactless connections in hospitality, retail, and even traditional display advertising. With fears of contaminating menus, many restaurants switched to QR codes on the table linked to an online menu.


As a marketing tool, QR codes have become increasingly popular due to their versatility and ability to merge offline and online worlds. Still, that raises the question of how business owners can get the most out of these codes while making them convenient for customers. 
How to Use a QR Code for Your Business
QR codes are an easy, efficient, and cost-effective way to connect with customers and promote your brand. Before we get into the idea phase, let's look at the nuts and bolts.
Creating a QR Code
Online QR code generators allow you to create QR codes for free. We recommend using QRStuff or QR Code Generator, both of which offer free and paid plans.  Stomp also has a QR Code generator in the design tool if you're ready to start designing printed products.
All QR codes require a destination URL. This is what a customer's browser will open when they scan the code. You can also choose to encode other types of data, such as a vCard (virtual business card), email address, or phone number.
Once you generate a QR code, you will need to print it so people can scan it with their smartphones. We recommend custom stickers and static clings for in-store displays. 
10 Genius Ideas on How to Use QR Codes for Marketing
Now that you know how to make a QR code, it's time to put it to good use. Let's get into some innovative ideas that you can incorporate into your marketing strategy. There are so many creative uses for QR codes — the sky's the limit! Here are just a few ideas to get you started. 
In-Store QR Codes
QR Codes on Business Cards
QR Codes on Marketing Materials
QR Codes on Packaging
QR Codes for Contactless Restaurant Menus
QR Codes for Event Check-In
QR Codes for Lead Generation
QR Codes to Track Display Advertising Metrics
QR Codes for In-Store Promotions
QR Codes for App Downloads
Let's take a closer look at each way you can use QR codes for your business.
1. In-Store QR Codes
In-store QR codes grant customers access to a digital version of a store's product catalog, which is especially useful for customers who want to browse products before making a purchase. They can also enable traceability, a common use for luxury goods and sustainable/organic food products. 
2. QR Codes on Business Cards
Place a QR code on your business card to digitally store your contact information. When customers scan it, you automatically become a contact in their phone, which is especially helpful at trade shows and conferences. QR codes can replace business cards, saving paper and saving you money, while eliminating the need to enter information manually.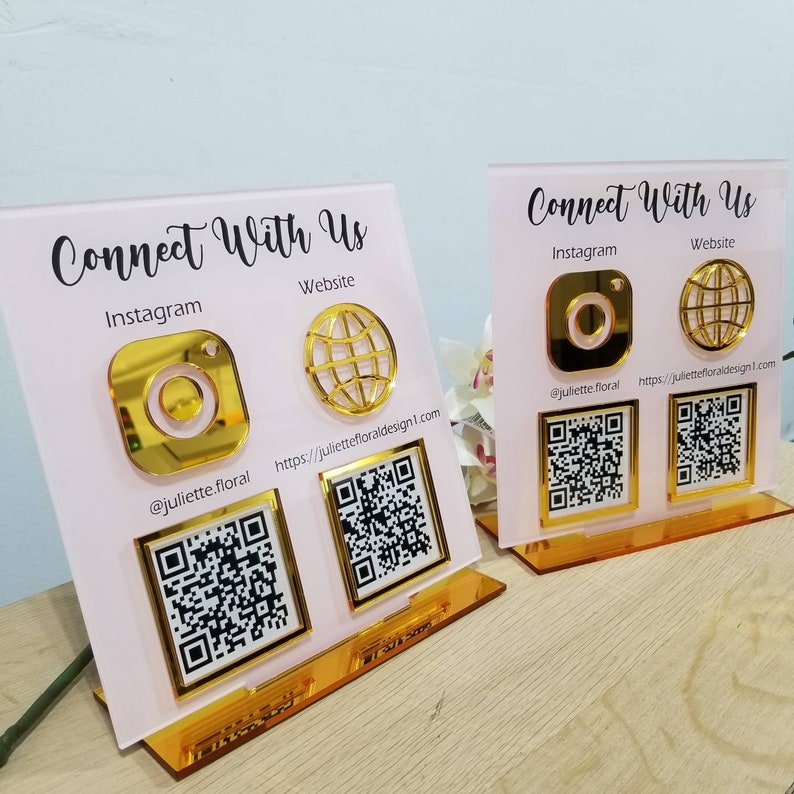 3. QR Codes on Marketing Materials
Place QR codes on marketing materials such as flyers, posters, and brochures, to keep your printed ads clean and concise. Customers can scan your QR code to learn more about your business, sign up for a newsletter, or join a loyalty program. This is also an excellent way to collect customer information. 
4. QR Codes on Packaging
QR codes on product packaging are a fabulous way to engage with customers and tell your story. Use a QR code to access a digital version of the product manual, recipe suggestions, reviews, or even a how-to video. 
5. QR Codes for Contactless Restaurant Menus
Contactless menus exploded during the pandemic, helping restaurants eliminate the need to rotate menus. With a QR code at the edge of the table, the drink and dessert menus are always available. Some restaurants took this practice a step further, allowing customers to order through their phones.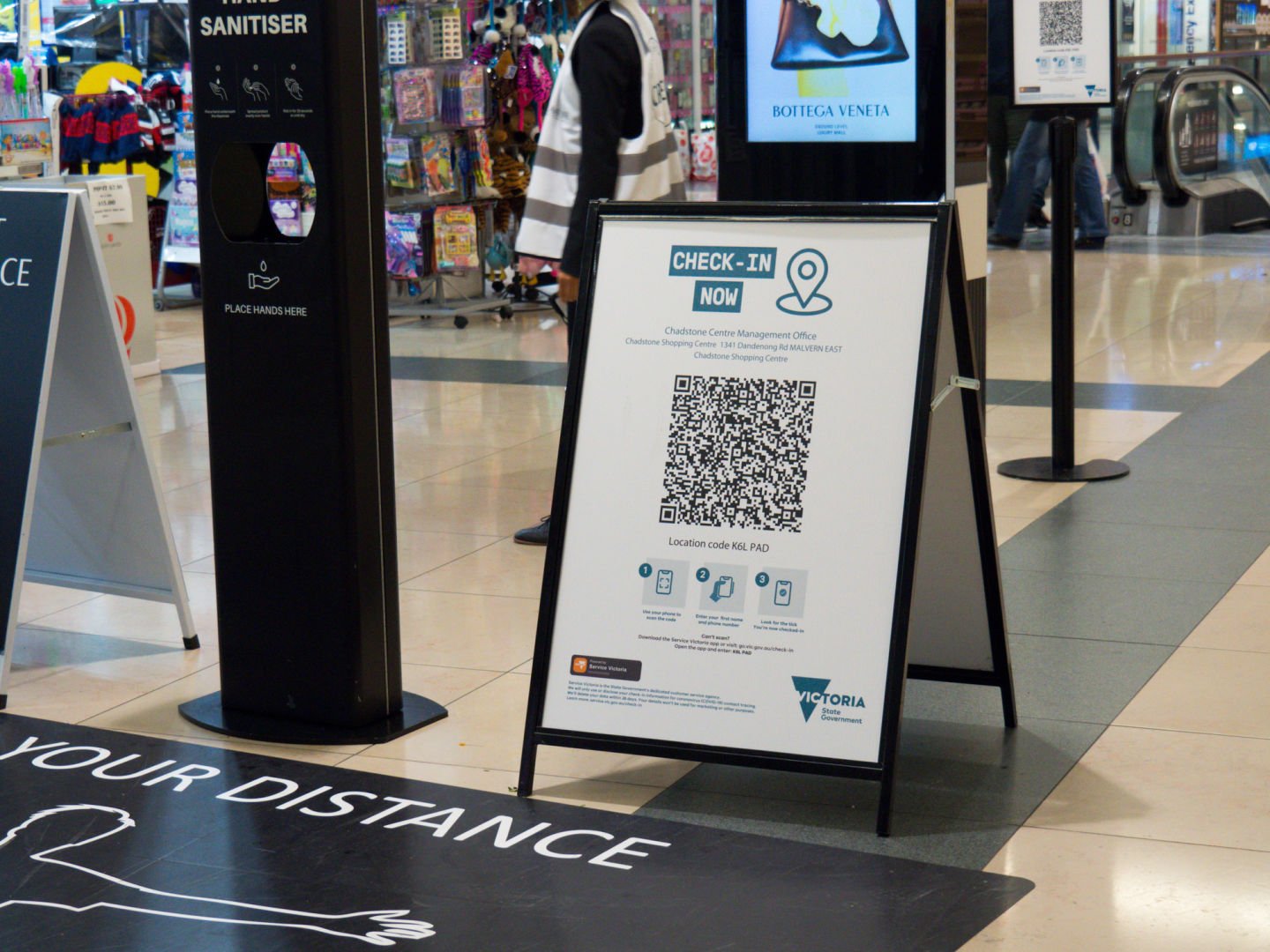 6. QR Codes for Event Check-In
QR codes streamline the event check-in process, reducing the need for personnel at the entrance and helping attendees avoid long lines. Instead of requiring staff to interact with each customer, event-goers can use a nearby QR code to pay for their entry online.
7. QR Codes for Lead Generation
Place QR codes on store windows, weekly saver ads, and even television commercials to collect emails for lead gen. These codes should direct potential customers to a landing page where they can enter their email or request more info.
8. QR Codes to Track Display Advertising Metrics
Tracking the impact of out-of-home advertising is challenging. A QR code in the corner of your posters and flyers allows you to gather reliable information on who's seeing and engaging with your ad. By tracking the number of unique scans on a QR code, you can accurately gauge the effectiveness of any traditional marketing campaign.
9. QR Codes for In-Store Promotions
Place a QR code near the register and link to a loyalty program or newsletter signup. Offer a discount for completing the form so the customer gets something in return! 
10. QR Codes for App Downloads
Send your customers directly to the App Store or Google Play to download your app. Customers are much more likely to download your app if they are already at the store page. 
Custom Stomp Stickers Support Your QR Codes for Marketing Strategy
Now that you've seen some of the unique ways to use QR codes, it's time to put them into action! Whether you place your QR code on product labels, display ads, magnetic car signs, window clings, or shelf-talkers, there's no end to the value they can provide for you and your customers. Check out our custom-printed products and start designing yours today!