Spread Seasonal Cheer With Festive Holiday Packaging
Spread Seasonal Cheer With Festive Holiday Packaging
Too early for jingle bells and warm wooly mittens? Not if you're a business owner. Whether you're a retailer, restaurateur, or other small business, now is the time to start planning for the holidays. You may not be one of those people who starts your holiday shopping in October, but you want to attract the customers who are.
What better way to get all the holiday cheer going than with custom packaging, labels, coasters, and more? So let's look at different ways you can rev up the holiday spirit this season with some holly jolly packaging ideas.
7 Ways to Amp Up Your Holiday Packaging
The holidays are hectic, but you don't have to start your new packaging campaign from scratch. Give your existing materials a seasonal redesign and your customers will surely notice. The following are some of our favorite products to enhance your holiday appeal. 
Holiday Cards
Old-fashioned touches can be the sweetest, so consider adding some custom holiday gift cards to your packaging. Blank cards let customers add their own notes to presents. Handwritten notes from you to your regulars, suppliers, and employees add more warmth to the season than a hot cup of mulled cider. A small thank you and best wishes message is also a thoughtful addition to any purchase.
Seasonal Stickers
Add holiday-themed custom stickers to your regular packaging for a dash of festive pizzazz, or give them away with purchases as a little bonus. Stickers are a top impulse grab at checkout; customers can add them to their own packaging, use them as stocking stuffers, or just treat themselves to something fun.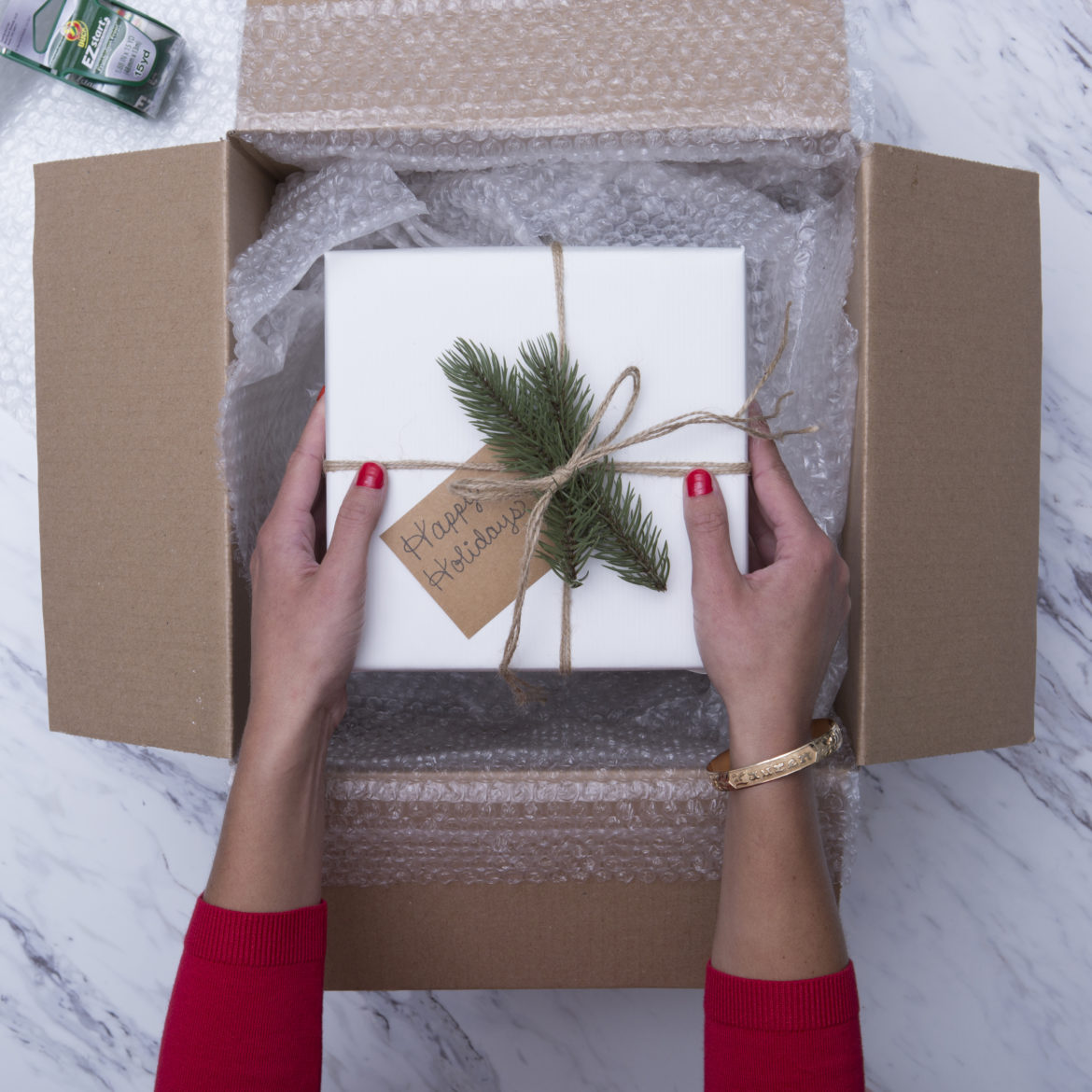 Gift Tags and Cards
Smaller than holiday cards, gift tags are a thoughtful choice for adding a note or a small thank you with a present. Gift cards are, of course, the perfect solution to the classic "what on earth do I get this person??" dilemma.
Custom Tissue Paper
Nothing adds an air of professionalism like the delicate rustling of tissue paper. Add your logo or name to these sheets for an added bit of flare. If you run a brick-and-mortar store (and have the room), consider a complimentary gift wrapping station, complete with gift cards, holiday cards, boxes, and more to fill all your customers' packaging needs in one place.
Customized Boxes
Give your orders that extra "wow" factor with custom boxes and packaging. It's convenient for your customers and free advertising for you. Custom bakery boxes are a simple way to elevate all your gorgeous sweet treats, and they turn a dozen baked goods into a hostess- or host-worthy gift.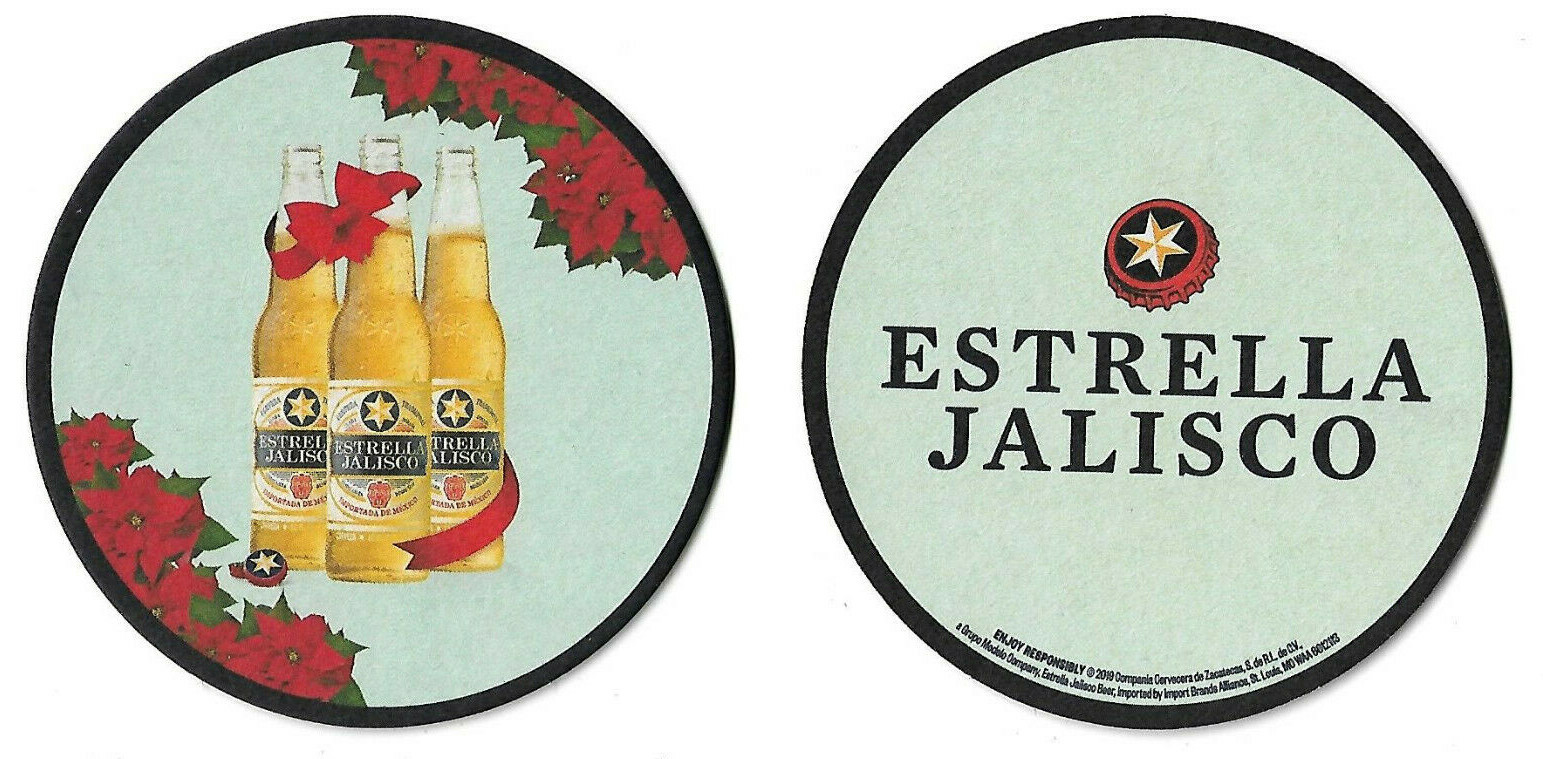 Holiday Coasters
Coasters are both fun and practical. Make yours suit your personality with fun or meaningful sayings and "Ooh I want one"-worthy designs. Consider adding a holiday-themed drink special or a QR code for a holiday discount.
Eco-Friendly Packaging
More and more consumers are prioritizing eco-friendly materials when they make purchases. And going green doesn't have to mean sacrificing the look or feel of your custom holiday wrapping, packaging, or decorations. It simply means taking a little time to focus on sustainability, avoiding plastics, and choosing easily recycled materials.
Tips for Creating a Festive Package
Trust your gut on what will and won't work when it comes to designing the right-for-your-business packaging this holiday season. After all, you know your brand better than anyone else. To help, here are a few tips to keep in mind.
Choose Your Style or Theme
Winter wonderland? Santa extravaganza? Up to you – but be mindful of the tone your packaging strikes, just as you are when you decorate the exterior and interior of your restaurant, showroom, or store. Classic imagery like snow, candy canes, and garland have the widest appeal, though your business' values may encourage you to go for a more specialized look. 
Think Beyond the Usual
There's no need to feel tied to the traditional red and green or blue and white color schemes. Think beyond reindeer and gatherings of carrot-nosed snow folk. Make your holiday designs stand out by blending them with your brand, personality, and sense of humor. Trust us, your customers will appreciate it.
Be a Little Extra
All that glitters may not be gold, but a glitter or foil finish to your holiday packaging may be just what you need to grab your customers' attention. And don't forget to explore the wide world of embossing and other textile finishes as well. 'Tis the season to be fancy, after all.
Shine Bright with Stomp
We'll all be singing Auld Lang Syne soon enough, but if you wait until you really need custom holiday packaging it'll already be too late. Thankfully, Stomp is here to help with our custom holiday gift boxes. Simply pick one of our festive patterns, add your logo, and get packing! This time of the year can be a lot for business owners, but with Stomp in your corner, you've got this holiday season in the bag.