Marketing Your Brewery: 5 Trends to Shape Your Strategy
Marketing Your Brewery: 5 Trends to Shape Your Strategy
It's safe to say the craft beer movement is in full effect. Consumers have grown to love fancy (and not-so-fancy) local brews. But all this support pouring out comes with a new set of customer expectations. 
A few years ago, a county might have one local brewery. These days, even mid-sized towns might have two or three breweries all competing for the same customers, so the competition is stronger than ever. The key to success is getting customers through your door and serving a craft beer that will keep them coming back for more.If you're a brewery owner, you know you're standing in the middle of a rising tide of love for beer. But you're not the only one. So how do you capture market share in an increasingly crowded marketplace? You incorporate widespread brewery trends with a record of success. 
To help you identify these opportunities and generate some of your own, we've put together five brewery industry trends to shape your marketing strategy.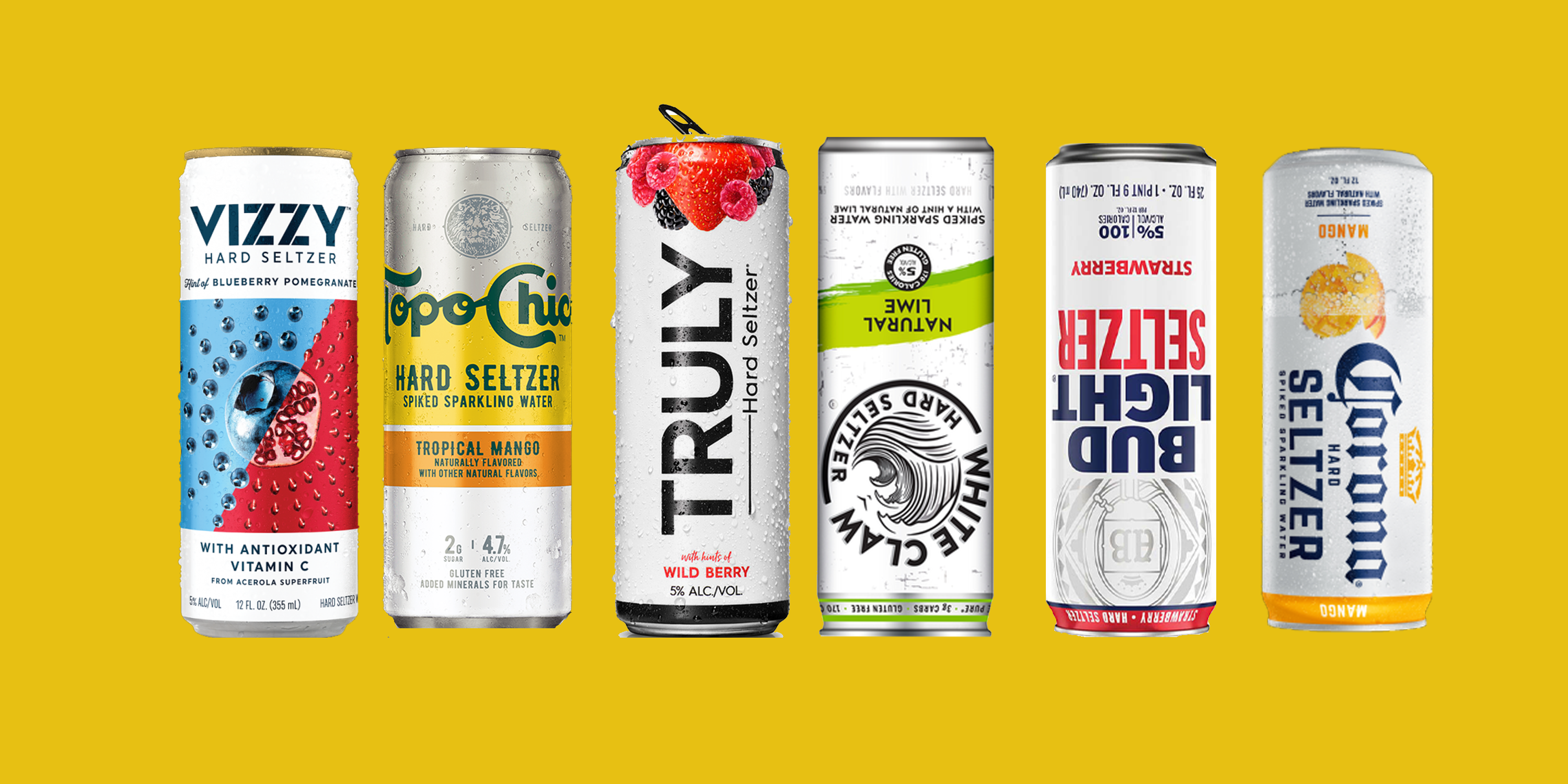 Trend #1: Lighten Up
"Beer belly." You've heard the term. It's the idea that the high carb content of beer goes straight to the gut. Beer-drinkers are aware of this and are changing their tastes accordingly. Beer consumers are edging toward lighter beers. Lagers with less alcohol, fewer calories, and a better nutrition profile are taking the lead.
One survey found that 52% of beer drinkers are looking to reduce their alcohol intake overall. You can spot this trend in the rise of hard seltzers, a market expected to eclipse $13 billion by 2023. Brewery owners can take advantage of this trend by producing low-calorie, low-ABV beers specifically designed to appeal to customers looking for a little less. 
Also keep in mind that because hard seltzers and light beers have lower alcohol content and around 100 calories, consumers tend to order more at your brewery and finish cases more quickly because they don't feel full after one drink. 
Trend #2: Brew a Domestic Flight
Supply chain issues have put a damper on all sorts of economic headlines. But there is one benefit in the world of brewery promotions: people don't mind trying a good domestic beer. Some companies have rearranged their sourcing from German to American malts, for example. 
While a change in ingredients and sourcing is never ideal, it opens the door for new flavors and new marketing opportunities. Always highlight locally-sourced ingredients on your brewery stickers and marketing, you may find a more welcoming audience. Just remember that supply chain issues are ongoing – more and more breweries may need to switch to domestic malts within the next year. Breweries that make the switch now can get ahead of the curve and start developing local interest. 
Trend #3: Untap Your Target Market
Quick question: what's your target market? It may be narrower than it has to be. HopCulture magazine named embracing greater diversity in beer consumers as a top trend for 2022, and for good reason. As it turns out, while men tend to seek out craft beer more often than women, that trend is reversing. As one Nielsen-Harris poll pointed out, there have been nearly 6.6 million new female beer drinkers in the U.S. since 2015.
Despite this, some businesses try to overcompensate and make products and promotions targeted at certain people or genders. Studies show again and again that gendered marketing repels buyers and can even cause them to reconsider a purchasing decision. 
Think about that when creating marketing materials and planning theme nights. Does your current marketing only appeal to a certain kind of person or is it broader? The goal is to identify target markets by interest groups, not by personal characteristics. 
This goes beyond in-store promotions – it also applies to your brewery stickers and labels. Does this label appeal to one group of people, or does it embrace a more diverse crowd? Take the Not Your Father's brand, for example.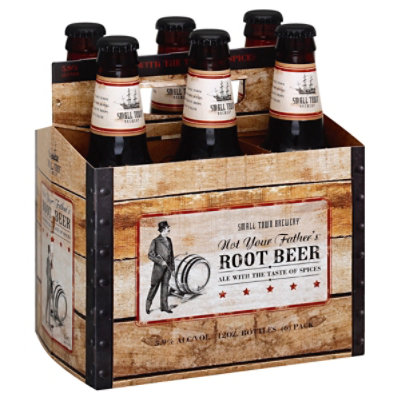 This was the original Not Your Father's root beer packaging from 2012-2017. From the faux wood print and rivets on the packaging to the Victorian-era illustrations and font, it's clear the brand marketed towards men – and not just men, but a subset of self-identifying "manly men." In 2018, Not Your Father's ditched this look for a total rebranding. 
The minimalist packaging and brand are clearly appealing to a vastly different target audience. Not Your Father's fundamentally changed their messaging and how they interact with customers. They veered away from the manliness tropes in favor of a more balanced presence that better suits all people.
Trend #4: Stay Away from the IPA
Okay, fair enough—IPAs are some of the most popular craft beers, and they're not going anywhere. But when everyone and their grandmother has their own IPA, you might want to think about what else you can offer. After all, we're looking for ways to stand out from the crowd.
Brown and amber ales are alternatives that can help your brewery make a name for itself. What if you have a cream ale that offers smoothness to contrast with the IPAs you've already crafted? What mild beers can you offer? When the brewery world is afloat with dark IPAs or "cake batter" stouts, you know there's an opportunity to do something different.
Trend #5: Change with the Seasons
"Seasonal" in brewery marketing is a nice one-two punch. Yes, seasonal beers make sense—after all, pumpkins have a season. But you also get to create a sense of scarcity—the idea that if someone doesn't try your latest concoction soon, they'll never get the chance. Rotating menus are something many customers have come to expect from their local brewery – plus, it gives regulars and the occasional visitor alike something to look forward to.  
If your beer is seasonal, you should make that obvious and put it on all your marketing materials. If you need inspiration, look at a big brand like Samuel Adams. They create seasonal specials and they know how to make them appealing. They create variety packs combining all their new flavors with packaging that says, "when Fall is gone, so are these." This strategy has a record of success – every year people get excited about the latest Octoberfest collection and the packaging makes it easy to pick off the shelves.  
Want to stand out from the crowd? Highlight your most recent trend with our Custom Brewery Products and show people that your brewery is worth more than just a taste.